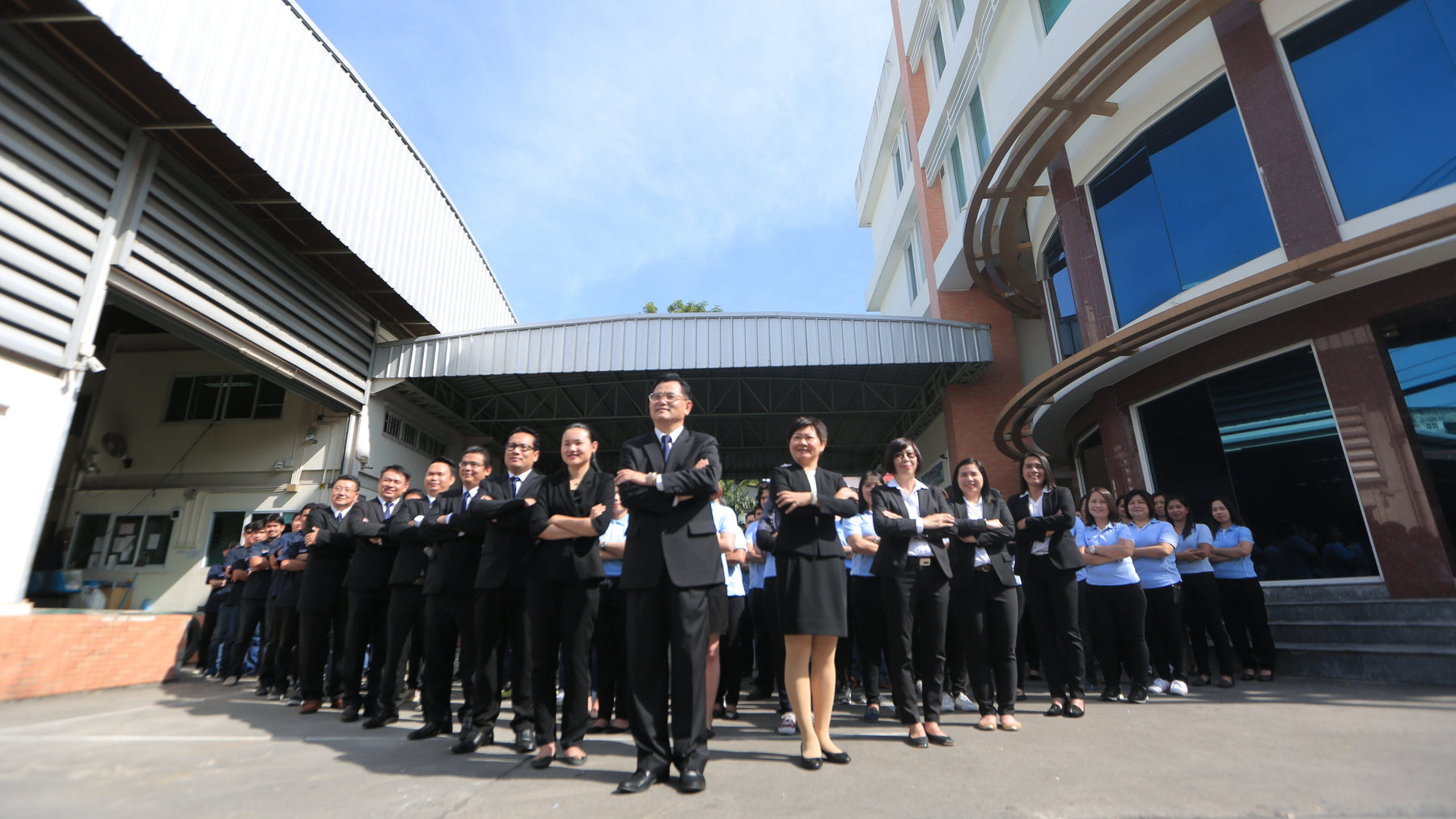 Mr. Xie Chong Tong, Watashi Security CEO, and other Influential overseas Chinese selected to give advice at CPPCC session
By Chen Chenchen Source:Global Times
Overseas Chinese delegates join a group discussion with CPPCC members from the China Zhi Gong Party during the two sessions in Beijing on March 4. The discussion focused on promoting the Chinese dream abroad. Photo: Chen Chenchen/GT
Among the approximately 2,000 members of the Chinese People's Political Consultative Conference (CPPCC), one group is quite special. It was a group of 35 Chinese-looking "foreigners." Initially from China, they had all acquired foreign nationalities. 

Despite living overseas for decades they could all speak Putonghua but some had unusual accents. It was especially easy to identify the women who were in this group - they all wore delicate makeup and dresses of fashionable cut, in strong contrast with many other female delegates.

This overseas delegation consisted of 35 Chinese elites from 21 countries, who were invited to offer advice and suggestions during the 2014 CPPCC session.

Xu Guanghua, deputy head of the Committee of Hong Kong, Macao, Taiwan and Overseas Chinese Affairs of the CPPCC National Committee, was in charge of receiving this year's overseas delegation. Throughout the CPPCC session, Xu was the "tour guide" for this special delegation, coordinating all the detailed arrangements on the delegation's busy schedule.

Enlightening debate

"They were outspoken and the discussion atmosphere was very good," Xu told the Global Times. "I think they've said what they wanted to say."

During one internal discussion, delegates directly pointed out problems in the government's promotion of the Chinese dream abroad. 

Tian Xiaoming, an observer from the US and former commissioner of the White House Commission on Complementary & Alternative Medicine Policy, was once a key figure in promoting legislation relating to acupuncture at all six administrative levels in the US. 

In his eyes, in order to promote itself overseas, China needs to contact people of different backgrounds. He pointed out during an internal discussion that China should engage with not just "leftists" abroad, but people from various different groups.

In a later interview with the Global Times, Tian talked about technical problems in the promotion of the Chinese dream. "The Chinese government should properly understand its role as a platform. Through these days of communication I find some government officials tend to do everything by themselves. Promoting the Chinese dream abroad isn't selling a product. If you think that a business approach is omnipotent, you may not be successful."

Li Xuelin, president of the Zhejiang UK Association, proposed during the meeting that members of the group make use of their overseas connections. "Local PR companies are more sophisticated at soft power promotion. China can employ these local PR companies in promoting its dream abroad. I have discussed it with a few British PR companies and they are very interested in helping in this regard."

In these meetings, one thing their "guide" Xu Guanghua frequently did was write down the name of those who signaled that they wished to speak and keep suggestions flowing at an orderly pace, because too many people simultaneously made the same gesture. Xu was also the timekeeper, reminding speakers of time limits. He also recorded discussions with his camera if he thought they were particularly interesting.

"I know many of you are not used to attending such intensive meetings, but I appreciate the fact you worked well with us," Xu said during the final internal meeting before the CPPCC session closed.

The annual two sessions have been shortened this year, as part of a central government effort against formalism. As tight schedules were squeezed in, the overseas delegation attended all five CPPCC plenary meetings at the Great Hall of the People and met with all seven government departments or agencies that closely interact with overseas Chinese.

 Group discussions, joined by different government organs, were held every day in regard to a variety of topics, including government work reports, challenges regarding Chinese language and culture education abroad, as well as how to unite overseas Chinese associations.

Yin Chuping, an observer from Brazil and a successful businessman, jotted down notes on his copy of schedule, and underlined the group discussions where he especially wanted to provide suggestions.

Du Jin, from Japan, presided over some discussions. "It is hard to shape a consensus. Members have different resources and they approach issues from different stands. Everybody was talking. It was hard to focus on one common issue, and it was hard for me to guide the talk to any conclusion. But I think members were enlightened by each other," Du told the Global Times.

Xie Chongtong, deputy managing president of the Thailand Council for the Promotion of Peaceful National Reunification, agreed that people from different backgrounds and different countries were busy talking about their own suggestions. "But they all had one thing is in common - every one cares about China's development," Xie told the Global Times.

Cream of the crop

The mechanism for inviting overseas Chinese to join the CPPCC started in 2001, and over the following 14 years, 399 overseas observers from 62 countries have been invited. For all of them, it was both the first time and last time they attended as a CPPCC overseas member. 

In the eyes of Dr Zhu Minshen, the head of Top Education Institute in Australia and one of the 35 overseas observers, each individual in this delegation has an impressive life story of struggling in a foreign country before becoming successful. 

This group of people, expected to give suggestions to the Chinese government from specific overseas perspectives, received special treatment arranged by Beijing. "In the Great Hall of the People, when top leaders were delivering reports, we sat in the very first few rows, right beside Chinese ministers," Zhu told the Global Times.

Due to the government's "eight-point" regulations to combat bureaucracy and formalism, no banquets are allowed during the two sessions. "But with special approval by the central authorities, we were invited to banquets every evening and met with officials from various departments," Du Jin, another observer and a professor of economics from Takushoku University of Japan, revealed to the Global Times.

The selection process for this year's CPPCC overseas observers began in July 2013. Through reviews and checks, 35 were ultimately selected from around 120 candidates. 

"There are several standards we consider," Xu Guanghua told the Global Times. "They need to have expertise in a certain sphere, have the capability to participate in politics, stay influential among overseas Chinese, and most importantly, love China."

Chen Xiongfeng, deputy director of the Consular Protection Center under the Foreign Ministry and former consul general of Chinese embassy in the US, participated in the recommendation process.

"There are 60 million Chinese living overseas. This is a group of people who do have clout in the mainstream societies of the countries they live in," Chen said in an interview with the Global Times. 

"During last year's ABC comedian insult incident, overseas Chinese were well organized and got their voice well delivered. Chinese elites abroad increasingly know how to use local platforms to deal with problems and exert their own sway, and they truly know what China should do to build its 'soft power' while going global," he added.

High expectations for leadership

"Overseas Chinese are increasingly realizing that their own development is closely related to China's development. They have very high expectations for China's reform in a new historical period," Wang Xiaoping, director of the Overseas Chinese Affairs Office of the State Council, told the Global Times.

Indeed, one key word frequently mentioned in this group these days was "expectations." 

Zhu Minshen, also a board member of the Confucius Institute of the University of Sydney, revealed to the Global Times that China's foreign ministry has launched a project abroad called the Sunshine School to promote Chinese language and education for kids from the Chinese embassy and consulate staff, which might be expanded into a bigger project of boosting Chinese language and education for kids of overseas Chinese.

According to Zhu, it is uncertain at the moment whether the promotion of Chinese language to the young generation of overseas Chinese in a broad sense will be guided by a consolidated authority in China. 

Alternatively, there should be a very good system to coordinate and integrate the varying organizations and approaches to the same goal, he noted. The government should have a 'top-down design' for this experimental move, Zhu added.

This high expectation partly comes from their experience interacting with the new Chinese administration, which stresses efficiency. Xie Chongtong from Thailand came back to China last year to join the annual session of the CPPCC Guangdong Provincial Committee. He suggested that since China is encouraging its small and medium-sized enterprises to go global, it should first simplify border control procedures for those entrepreneurs.

"I was told that this suggestion was passed up to central level, and I was contacted by public security authorities. This suggestion was adopted and put into practice this January," Xie said, "I think the new administration is responding quickly to reform suggestions."

Zhu Minshen agrees in this regard. "Before we came to talk about the prospects and obstacles of Chinese language and culture education targeting overseas Chinese kids, concrete field research in foreign countries, including Australia, was already on the way. The new government is pragmatically boosting change," Zhu said to the Global Times.

Tian Xiaoming, who is critical of the Chinese approach of promoting its culture aboard, told the Global Times that he is still impressed by the new leadership. "Generally, I think the top leadership led by President Xi Jinping is very decisive. They know where China is - they first and foremost stress that China is still at the primary stage of socialism, which is strategic coolheadedness."

Ding Gang, a senior editor with People's Daily who is now stationed in Brazil, often interacts with these "leaders" of overseas Chinese when working abroad.

"They are direct beneficiaries of China's reform and opening-up," Ding commented when talking to the Global Times. "Without China's reform and prosperity, they wouldn't have achieved their current status abroad. They see clearly where China's problems are from overseas perspectives, and their suggestions are often more detailed and pragmatic. They are no less eager than anyone else to see China's further reform and opening-up."
Read more at http://www.globaltimes.cn/content/848821.shtml